News & Insights
In Memoriam: Edward F. Rover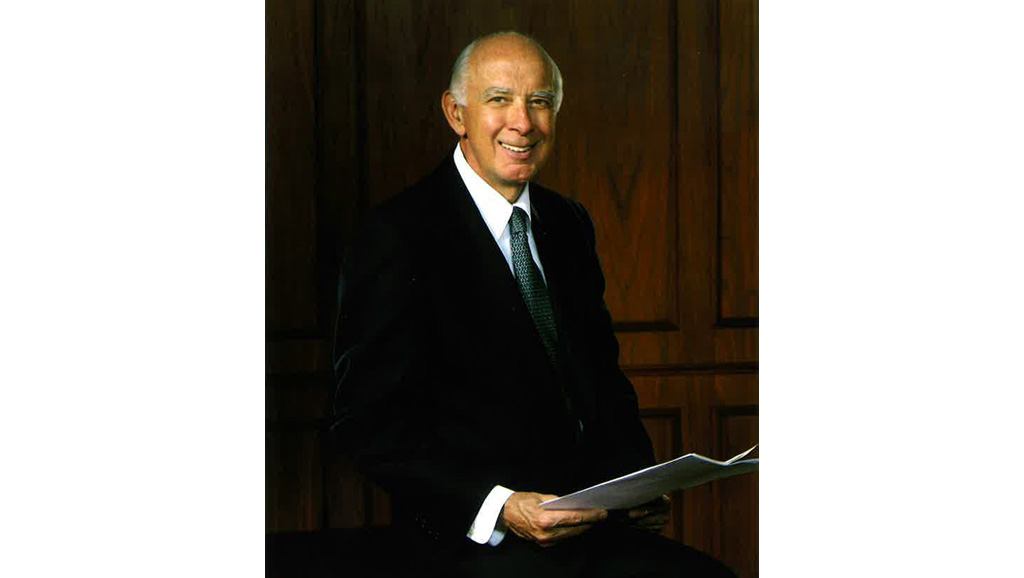 Edward F. Rover, Esq., chairman and president of the Dana Foundation from 2009-2019, and a board member prior to holding those positions, died on July 18.
"We mourn the loss of our former leader, Edward Rover," said Steven E. Hyman, M.D., chairman of the Foundation's board of directors. "He was an integral member of Dana Foundation leadership over three decades, and a staunch supporter of advancing understanding about the brain in health and research."
During his tenure as chairman and president, Rover shepherded the Foundation through the financial downturn in the late 2000s and reaffirmed its primary focus on neuroscience research and educational outreach. He embraced the Foundation's continuing efforts to inform the public about the progress and promise of brain research, and championed new initiatives to engage judges and Members of Congress and their staffs in conversations about how advances in neuroscience might influence decisions in law and policy—precursors to the Foundation's current focus on Neuroscience & Society.
"Edward Rover understood the importance of brain research for medical advancement, but he also recognized early on its increasing relevance to decisions playing out in the courts and in policy," said Dana Foundation Board Member Charles A. Dana III. "He and his Dana Foundation predecessor, William Safire, led some of the critical early-stage investments at this intersection of neuroscience and society, such as the formation of the International Neuroethics Society and the development of neuroscience and the law judicial seminars in the US and UK.
Rover was a senior partner at White & Case, L.L.P. in New York City until he retired in 2004. Active in the representation of tax-exempt organizations, Rover served as primary outside counsel to the John and Mary R. Markle Foundation, the Eleanor Naylor Dana Charitable Trust, the John Simon Guggenheim Foundation, the Solomon R. Guggenheim Museum, the American Academy of Arts & Letters, and the Commonwealth Fund. He was a founding member of the Washington D.C. Foundation Lawyers' Group and worked on major legislation affecting private foundations since the Revenue Act of 1969. Rover served as a trustee of several organizations, including Dana-Farber Cancer Institute, the Rumsey Cartier Foundation, and the Norton Simon Museum.
Rover earned his B.A. egregia cum laude from Fordham University, after studying at the Institute d'Etudes Politique in Paris. He earned his J.D. magna cum laude from Harvard Law School.