News & Insights
Inside the Brain: Knowable Series Launch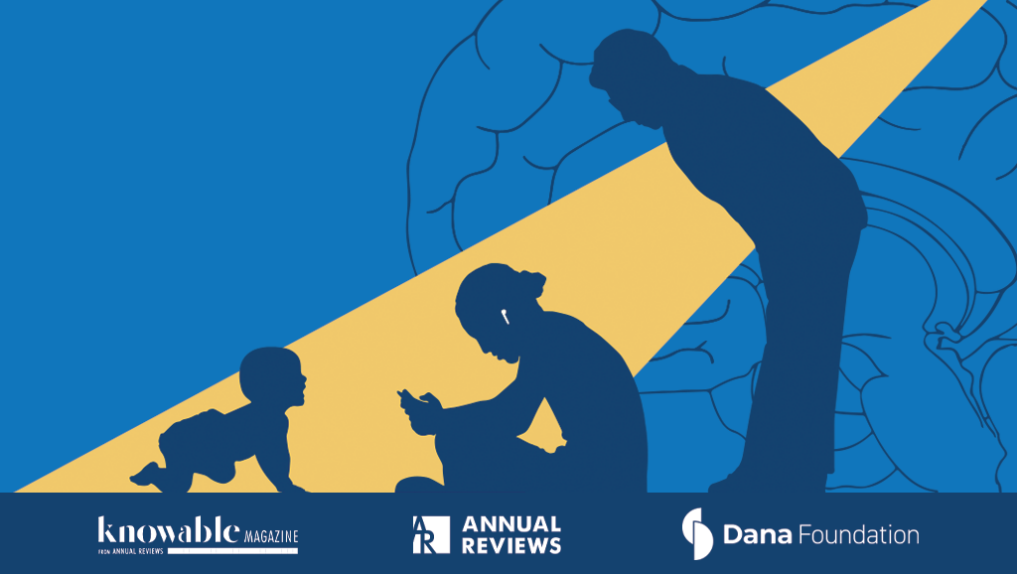 How does our sense of self persist throughout life, when our bodies, and especially our brains, look and work very differently at various stages of our lives, from infancy to late adulthood? As a neuroscience reporter at Knowable Magazine, Emily Underwood knows that people of all ages and walks of life are hungry to understand why we are the way we are. "At this point in history, we've turned to neuroscience to answer these very old questions," says Underwood, "but we're a long way from understanding them fully."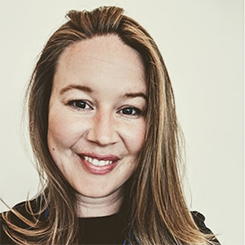 Emily Underwood
In 2022, Underwood and Knowable Magazine approached the Dana Foundation to support a three-event series they planned to host, titled "Inside the Brain: A Lifetime of Change." We sat down to discuss with Emily who she hopes to reach, and why her event is so aligned with the Dana Foundation mission to advance neuroscience that benefits society and advances the aspirations of all people.
"I think neuroscience can inform many of the challenges we're grappling with as a society, from racial disparities in maternal and infant health, to the mental health crisis among children and teenagers, and the changing needs of our rapidly aging global population," says Underwood. "But although a vast amount of information about the developing, aging, and changing brain is available online and in the media, not all of it is reliable or up to date." Underwood says she felt inspired by the increase in large longitudinal studies that follow brain development, but she noticed that professionals from social workers to pediatricians and even parents and teenagers tend to think deterministically about what the scientists uncovered—like expecting to see mental illness in someone who experienced early-life poverty and other stressors. "Population studies can identify risk factors," Underwood explains, "but they can't tell us what will happen to any given individual."
Emily hopes the series will be an accessible entry point for both non-scientist professionals and individuals living at all life stages to the conversation about what we're learning about the brain across the lifespan, and what it means for society. By highlighting what's known about the brain at various points in life—and perhaps even more importantly, what's still not known—this series will help people understand how our brains create the emotions, behaviors, perceptions, memories, and mental habits that define us as we go through life. In particular, Underwood wants to do something different than simply present studies about brain changes, which she says "often focus on just one stage of life—the baby brain, the teen brain, the aging brain." Instead, she wants "to make a series that connects the dots between those periods of transformation."
An important part of connecting the dots for Underwood involves an exchange of perspectives of scientists and non-scientists alike. "That's why," she says, "each event will include a conversation between a neuroscientist and someone with a different form of expertise or connection to the life-stage we'll be discussing. In our teen brain event, for example, we have BJ Casey—a neuroscience research rockstar in the adolescent brain development field—and Diana Chao, a 22-year-old advocate for youth mental health. Diana was diagnosed with bipolar disorder and a blinding condition in high school. She founded a now-global nonprofit that connects teenagers through letter writing and is now a climate scientist. I'm really looking forward to hearing what both have to say—and to the questions I know they'll have for each other."
The three, hour-long events will focus on issues related to different stages of brain development: childhood, adolescence, and late adulthood. But more than simply providing information about recent research in a rapidly evolving field, Emily expresses the hope that each session will add nuance to some of the popular understandings of the relationship between brain development in different life stages and the way that we think about problems facing society. "We're naturally drawn to stories that confirm our pre-existing biases…I think we need to be wary of too-easy answers that seem commonsensical. I also hope this series underscores why we need to pay attention to a diversity of viewpoints when we ask these questions about who we are and what we're capable of as human beings—even when doing that doesn't get us tidy, satisfying answers."
Based on what emerges from the exchange of perspectives at the events, Underwood will plan a workshop to serve as an opportunity for deeper engagement with researchers and the topic. To make the information even more useable for audiences, Underwood also plans to provide a collection of resources to accompany the events, including scientific papers from Annual Reviews, Knowable articles, and other related content. "In all three events, we are going to talk about what scientists can and can't predict, based on current research. We'll also discuss what's known and unknown about positive factors like social connection, which seem to contribute to resilience." But, she says, "I really hope this series makes people interested in following and participating in neuroscience as it evolves, rather than getting too attached to one explanation and tuning out the alternatives."
Register for the free, virtual series. The first event, "The baby brain: Learning in leaps and bounds" is March 23.
Recommended Reading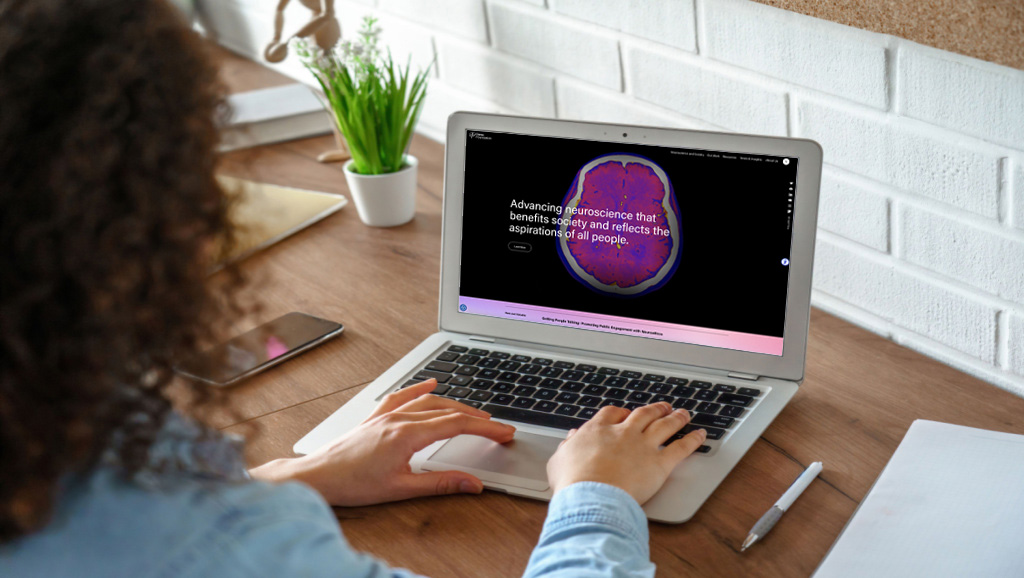 News & Insights
Take a Tour of Our New Website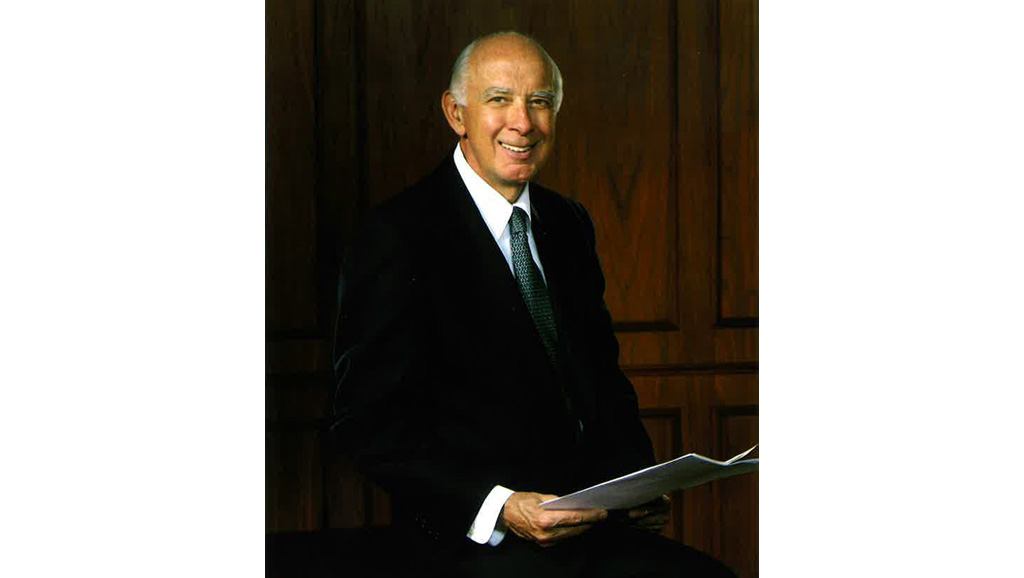 News & Insights
In Memoriam: Edward F. Rover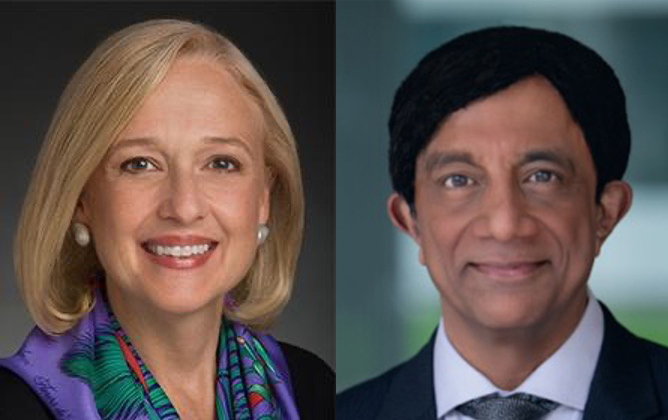 News & Insights
Dana Foundation Appoints Two New Board Members