News & Insights
Norbert Myslinski Receives 2016 SfN Science Educator Award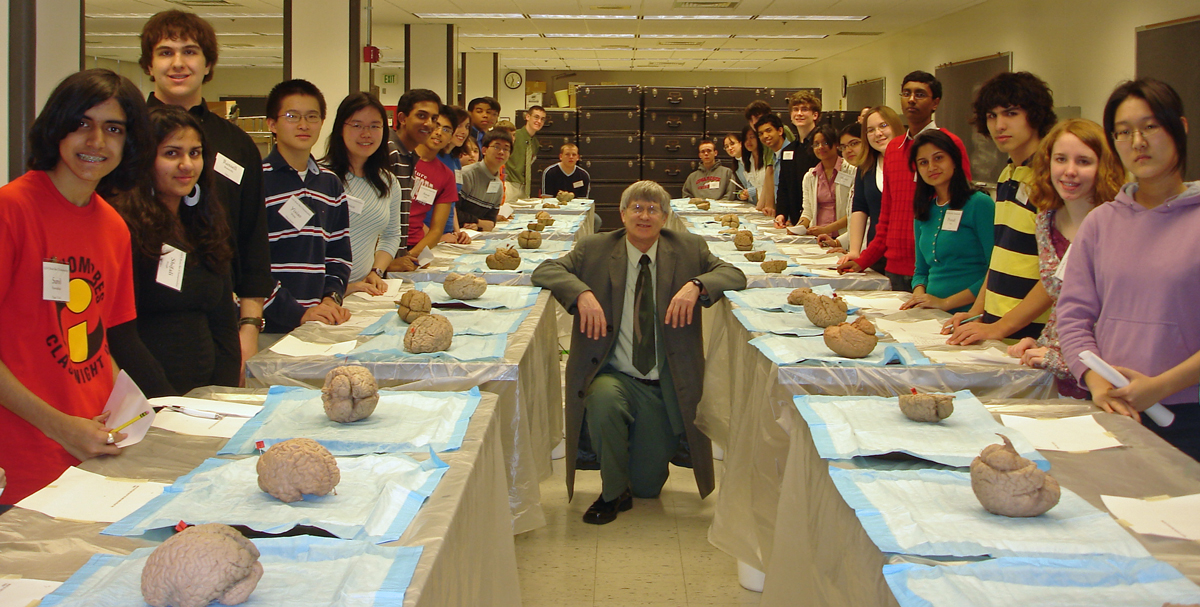 Each year at its annual meeting, the Society for Neuroscience recognizes outstanding neuroscientists who have strongly added to public education and awareness about the field. The Dana Foundation sponsors these awards. This year's award was presented to Norbert Myslinski, Ph.D., professor of neuroscience at the University of Maryland, Baltimore, and founder of the International Brain Bee.
Q: Was it a conscious decision to do a lot of education and outreach, as well as research?
Norbert Myslinski: My growth in neuroscience education was an evolutionary process from the very beginning. Inspiration was all around me throughout life. My grandfather who fled Poland just before World War I and my father who fought in World War II taught me how precious life was. My religious educators in elementary and high school; my psychology teacher at Canisius College, Dr. Donald L. Tollefson; my Ph.D. advisor at the University of Illinois, Dr. Edmund G. Anderson; all gave me a life-long fascination with the human brain and mind. Brain disorders in my family made me determined to find cures: My wife died of a brain tumor; my father suffered from Guillain-Barré syndrome and died of a stroke; my brother suffers from spinal cord injury and polyneuroma; my cousins are victims of multiple sclerosis, epilepsy, autism, and drug addiction; and my mother lives with Alzheimer's disease. Early in my research career, I realized that finding cures for these disorders needed not only funds, but also a steady stream of young dedicated scientists. In the last century, neuroscience education was not a priority in our schools and society, but I soon made it a priority of mine.
The Brain Bee, which you started in 1998 in North America, is now an international success. How did you scale the project up, or was the growth more organic?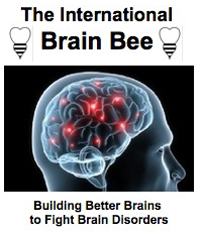 The idea of the Brain Bee started in my basement. When the Dana Alliance for Brain Initiatives initiated Brain Awareness Week, I felt that the Brain Bee would be an excellent way to inspire and motivate young men and women to pursue careers in neuroscience. It would be a fun competition that was challenging but not overwhelming. Its first year in Maryland was a big success. I then contacted 12 other directors of Brain Awareness Week activities in the United States and Canada and created a network of Brain Bees and a second-level international championship. Soon, other countries, such as India and Australia, joined. So many other countries joined that we had to add an intermediate national level of competition. All the national champions are now invited to the World Championship that is held in a different country annually. Through the years, Florence, Italy; Cape Town, South Africa; Cairns, Australia; Vienna, Austria; Toronto, Canada; Copenhagen, Denmark; Washington, DC, and others have been venues for the World Championship. We have now grown to more than 50 countries.
What are the challenges in keeping an annual event on-track?
Neuroscience is intrinsically fascinating. The challenge is to encourage it and not discourage it, to allow that fascination to emerge in different ways for different people. The challenge is to keep your goals, whatever they may be, front and center, even if they seem overwhelming. It is easy to be distracted and discouraged. The challenge is to continue to grow and to change with the world around us. We must allow others to follow their interests and use their talents, to make them feel that their creative concepts are important components for the cause. The challenge is to continue to be an inspirational leader. The past has given us many inspirational advocates such as Christopher Reeve and his wife Dana, and inspirational authors such as Dr. Harold Klawans and Dr. Oliver Sacks. The creative innovations of the Society for Neuroscience, the Dana Foundation and the International Brain Research Organization continue to inspire the masses.
What is most satisfying about connecting to people this way?
It is satisfying to know that neuroscience can connect with and help everyone, no matter if it's lectures at public libraries, museums, elementary schools, high schools, colleges, the deaf and the blind, the Baltimore prison system, or universities throughout the world. Whether their calling is that of a parent, teacher, farmer, craftsman, scientist, or physician, neuroscience can help with their life's work, and alleviate suffering in their lives. Everyone can appreciate the singular beauty of the human brain, with all of its sensations, emotions, thoughts, and visions, as well as the frightening prospects that one day our human minds may be lost in the vastness of space, or swallowed up by our own artificial intelligent creations. Ultimately, it is satisfying to watch my students become leaders in neuroscience, neurology, and psychology around the world.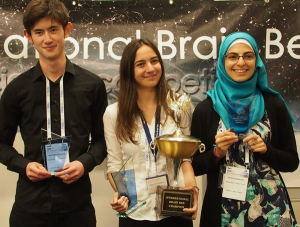 What was most surprising about your programs?
One benefit of my programs that I did not think about before is that they can be instruments of peace around the world. When I see a young girl sitting at a desk with an Israeli flag in front of her working with a young boy with an Iranian flag in front of him, I realize that we could be laying the framework of peace and cooperation in the future. When I see young men and women from 25 countries competing with each other, but, in the end, cheering for the winners whoever they are, I realize that our future is in good hands.
Did you have a model for your programs?
The International Brain Bee was modeled after a component of my High School Biomedical Research Summer Program. Funded by NIH, this program provided full-time, hands-on experiences in University of Maryland medical laboratories for underrepresented communities. The students would give weekly presentations on what they were doing in their labs. They would then compete with each other on their knowledge of what was given. Ideas about some of my other neuroscience education programs came from many sources including such inspirational educators as Dr. Paul Aravich and Dr. Eric Chudler, or organizations such as the Faculty for Undergraduate Neuroscience.
Has the Brain Bee given birth to any other neuroscience opportunities for teenagers?
Just as my High School Biomedical Research Program created long-term relationships between scientists and students, it is important to develop long-term relationships with students involved in the Brain Bee. To this end, Dr. Julianne McCall, director of the 2016 World Brain Bee Championship, created the Brain Bee Alumni Club. In addition, this year saw the birth of the International Youth Neuroscience Association (IYNA), a network of high school neuroscience clubs united for mutual benefit. It advocates for increased presence of neuroscience in high schools, and the creation of neuroscience clubs throughout the world. The IYNA was born at the 2016 USA Brain Bee Championship, where the USA chapter winners created the board of directors, by-laws, website, and slate of officers. The IYNA leadership holds monthly meetings via the Internet. One of their projects is the Journal of the IYNA published monthly by and for teenagers. Already in its sixth issue, it consists of research articles, neuro-education articles, new technology, interviews, neuro-ethical discussions, and commentaries on neuroscience and society.
Have any advice for fellow scientists on reaching out?
The world needs you to educate it about neuroscience, and to shape its future for the good. Just as hard work and effort made you a success in neuroscience research, it can also lead you into a world of neuroscience education and outreach. Follow your own ideas and passions. As we rub our brains against those of others, we can't help but inspire and be inspired. But an idea not acted on will never get any bigger than the neural circuit that it occupies. You can choose to sit on it or use it. Only through action can success be achieved. When it comes to neuroscience outreach, some people "turn up their sleeves, some turn up their noses, and some don't turn up at all." The human brain holds the key to the future. It can be the world's best friend or worst enemy. Remember neuroplasticity: Use it or lose it. Not only can the brain create behavior, but behavior can recreate the brain, for better or worse.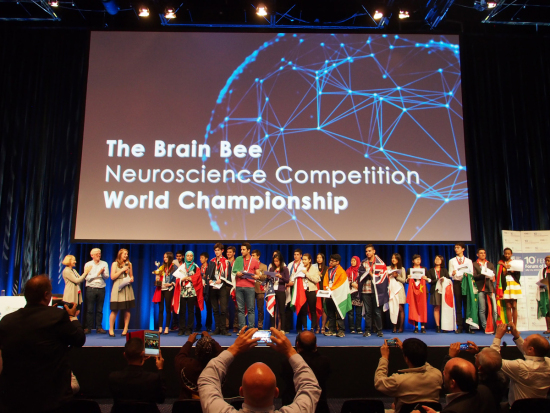 Recommended Reading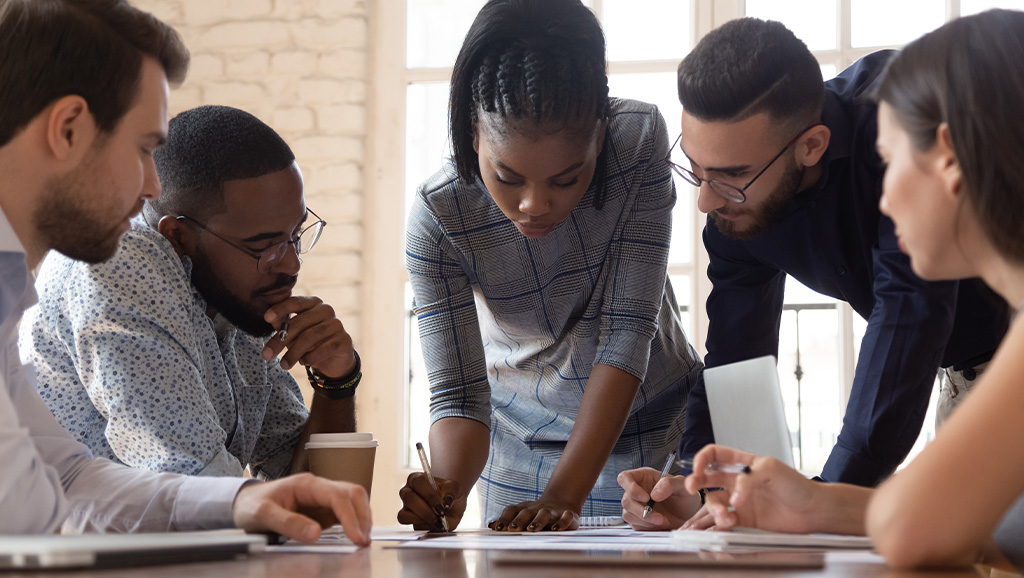 News & Insights
Open Call to Apply for a Professional Development Award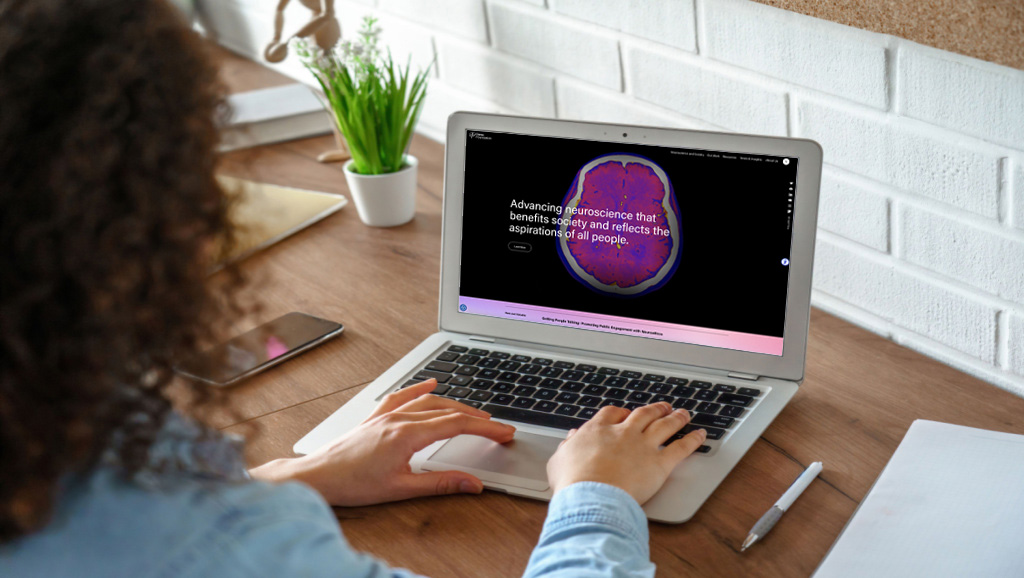 News & Insights
Take a Tour of Our New Website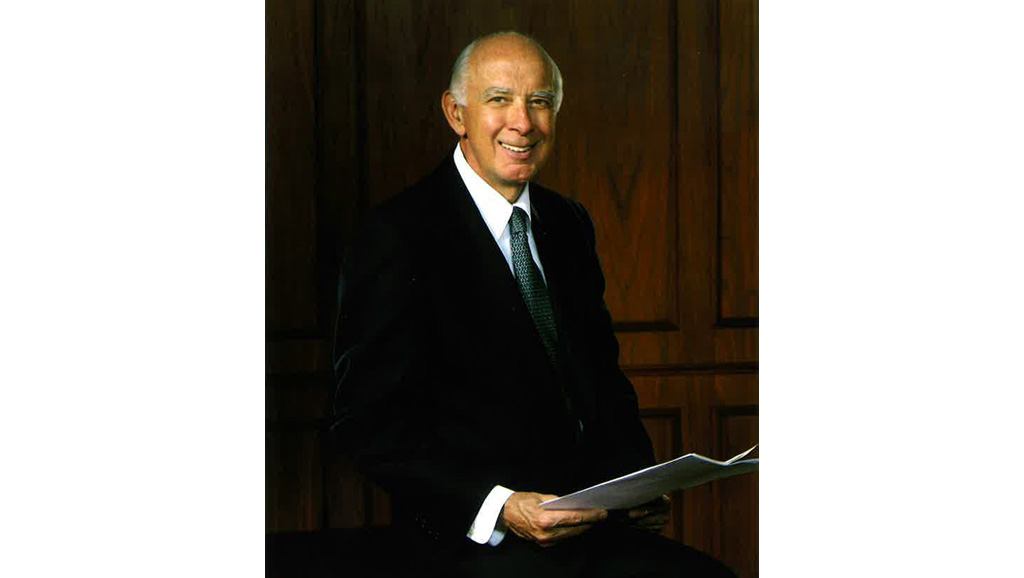 News & Insights
In Memoriam: Edward F. Rover