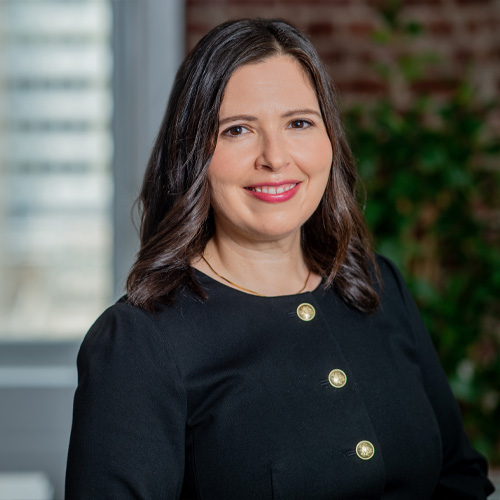 Khara Ramos, Ph.D.
Vice President of Neuroscience & Society
Dr. Khara Ramos, Ph.D., is the Vice President of Neuroscience & Society at the Dana Foundation. A neuroscientist with extensive scientific management and communications expertise, Dr. Ramos oversees the Foundation's strategy and programs in that area.
Before joining the Dana Foundation, Ramos was the inaugural director of the neuroethics program and lead the neuroscience content and strategy branch in the communications office at the National Institute of Neurological Disorders and Stroke (NINDS) at the National Institutes of Health (NIH). Ramos was instrumental in establishing the rapid growth of neuroethics efforts for the NIH BRAIN Initiative, positioning NIH as a global leader in the emerging field of neuroethics. She managed a neuroethics research program, an expert working group, partnerships, bioethics and biomedical integration, and other initiatives. She also served as co-chair of the NIH Coordinating Committee for Bioethics Research and Training.
Prior to NINDS, Ramos worked as special assistant to the deputy director of the National Institute of Dental and Craniofacial Research. She originally moved from academia to federal service through the AAAS Science and Technology Policy Fellowship Program, following a post-doctoral fellowship at the University of Colorado, Boulder, where she studied the role of non-neuronal cells of the central nervous system in chronic pain and opioid-induced central sensitization. Ramos holds a Ph.D. in neurosciences from the University of California, San Diego, and a Bachelor's degree with honors in Symbolic Systems from Stanford University.