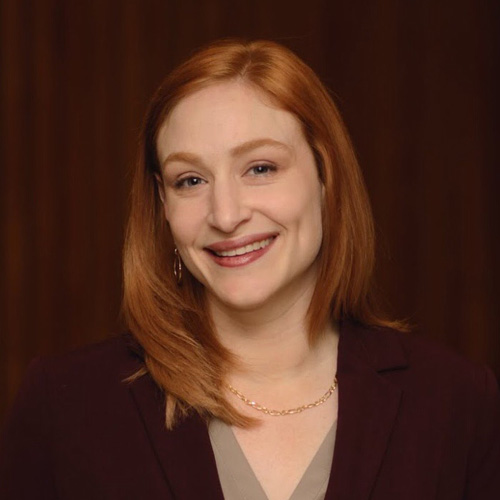 Rachel Wurzman, Ph.D.
Dana Fellow in Neuroscience & Society, Frontiers Program
Rachel Wurzman, Ph.D., is a neuroscientist and neuroethicist who joined the Dana Foundation in 2022 as a Neuroscience & Society Fellow. She also holds appointments as a senior fellow with the Institute for Biodefense Research and as affiliate faculty with the Neuroethics Studies Program of the Pellegrino Center for Clinical Bioethics at Georgetown University. Previously, Rachel was a fellow with the Penn Center for Neuroscience and Society and a postdoctoral research fellow in neurology with the Laboratory for Cognition and Neural Stimulation, both at the University of Pennsylvania. Over the past decade, she has served as a subject matter expert and neuroethics advisor to the military, as well as multiple public and industry neuroscience initiatives, programs, projects, and working groups. Rachel's neuroethics research has considered neuroethical implications pertaining to neuroscience use in national security, defense, and intelligence; neuroethical obligations in public representations of brain science; and the ethical, legal, and social issues pertaining to non-invasive brain stimulation, spectrum diagnostic taxonomies, and human enhancement. She was also a co-founder and director of science for SeekHealing, a nonprofit focused on improving relational social health in communities to address the root causes of addiction, suicide, and radicalization. Rachel is the author of over 30 peer-reviewed publications, book chapters, and white papers, and was a 2017 TED speaker. She received her Ph.D. in interdisciplinary neuroscience from Georgetown University, Master of Science degrees from Georgetown University and Case Western Reserve University, and a Bachelor of Arts in neuroscience from Smith College.