President's Perspective
Welcome to Our New Online Home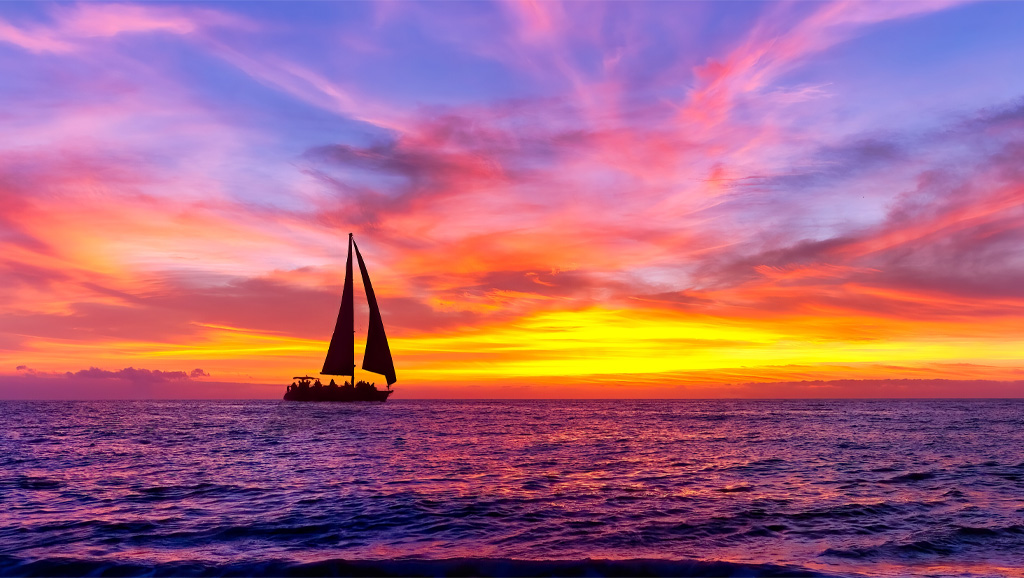 I am truly delighted to welcome you to the Dana Foundation's new website, our online home for the Foundation's refined focus on Neuroscience & Society. The Dana Foundation's mission is to advance neuroscience that benefits society and reflects the aspirations of all people. Perhaps distilled more simply: We want to see a world where people from all walks of life are represented in neuroscience and one where neuroscience empowers people to flourish on their life's journey. It might seem that this vision is already being realized. After all, doesn't the field already include many diverse perspectives, and don't we sufficiently understand the brain enough to help people thrive and ease the burdens of neurological and psychiatric conditions? It turns out, we still have a long way to go.
Neuroscience is advancing quickly. These advances bring forth a deeper understanding of the brain. They bring the promise—and often the realization—of opportunities to improve health, education, and policy. However, many of these advances are outpacing the public dialogue on potential uses and misuses. Technology once viewed purely as science fiction (wireless brain connections for people to communicate without speaking; brain implants that boost our ability to learn, etc.) is being developed and, in the not-too-distant future, will be ready for public use. I think it's important that we ask ourselves: How do people want to use this new technology, and how might it reshape our societies? How can we ensure that these technologies will benefit many and not only a select few?
These are big questions to raise, and fortunately, there are practical ways to address some of them. We have been connecting with people in the broader brain science community, and beyond, to gather feedback about how to work toward our vision of brain science for a better future. Those voices have helped form the strategy for our Foundation.
The Dana Foundation seeks to strengthen the positive role that neuroscience plays in the world. We do this by supporting education, training, and public engagement on issues within the field of neuroscience and society. More specifically, we aim to inspire and educate people about neuroscience, especially K-12 students, and professionals whose work touches upon the field, such as judges, journalists, and healthcare practitioners. We aim to advance a new generation of interdisciplinary experts who are trained to consider the ethical and societal implications of their work. We aim to increase engagement with neuroscience among diverse publics to deepen trust and inform policy. We approach these goals as catalysts—seeding early-stage, bold ideas and programs that serve as models for the field. The Dana Foundation is one foundation, and we need the collective effort of those in the neuroscience community and those who support it to ensure that neuroscience informs and reflects society. I believe we can get there.
When I arrived at the Dana Foundation two-and-a-half years ago and dove into the historical archives of the organization, it became clear to me that there is a strong throughline of core values that remained constant in the Foundation's past, and they will remain present in our future work. We established these values last year to capture who we are: We are bold, we build trust, we are collaborative, we lead with empathy, we value diversity, and we stay grounded. To us, these values are more than just words on a page; they serve as our North Star and guide the decisions we make.
I'm deeply grateful to work with a talented team here at the Dana Foundation. We come from different backgrounds and offer unique perspectives, which directly speaks to the fabric of our mission. The Dana Foundation's Board of Directors enrich that fabric, weaving in the Foundation's strong history and wisdom from various fields and sectors. We were delighted to welcome two new board members just this summer. The Dana Foundation's broader community—grantees, partners, societies and associations, patients and community members—further bolsters this fabric by sharing ideas and joining in this mission to strengthen neuroscience's role in the world. We're grateful to them for sharing their stories and experiences with us. We want to ensure their voices are heard through our impact stories, which highlight the people we work with and their efforts in neuroscience and society.
Finally, it has been a pleasure to collaborate creatively with the team at Constructive in developing the Dana Foundation's branding and new logo. We are proud of the new visual representation of our mission. The continuous line in the logo represents the cohesion that exists between neuroscience and society, while the abstract representation of the brain and multitude of colors are symbolic of interdisciplinary coordination that spans across all sectors.
Thank you for taking the time to visit our new online home. I look forward to partnering to advance neuroscience that benefits society and reflects the aspirations of all people.